PASTURED POULTRY & EGGS
FAMILY GROWN • FARM FRESH • RAISED RIGHT
PASTURE (AND YARD) RAISED • LOCALLY SOURCED FEED
All of our poultry is fed with locally sourced (within a 60 mile radius) feed, from our co-op.
All meat purchases are available for local pickup (time to be scheduled at check-out) and we will soon be shipping nationwide!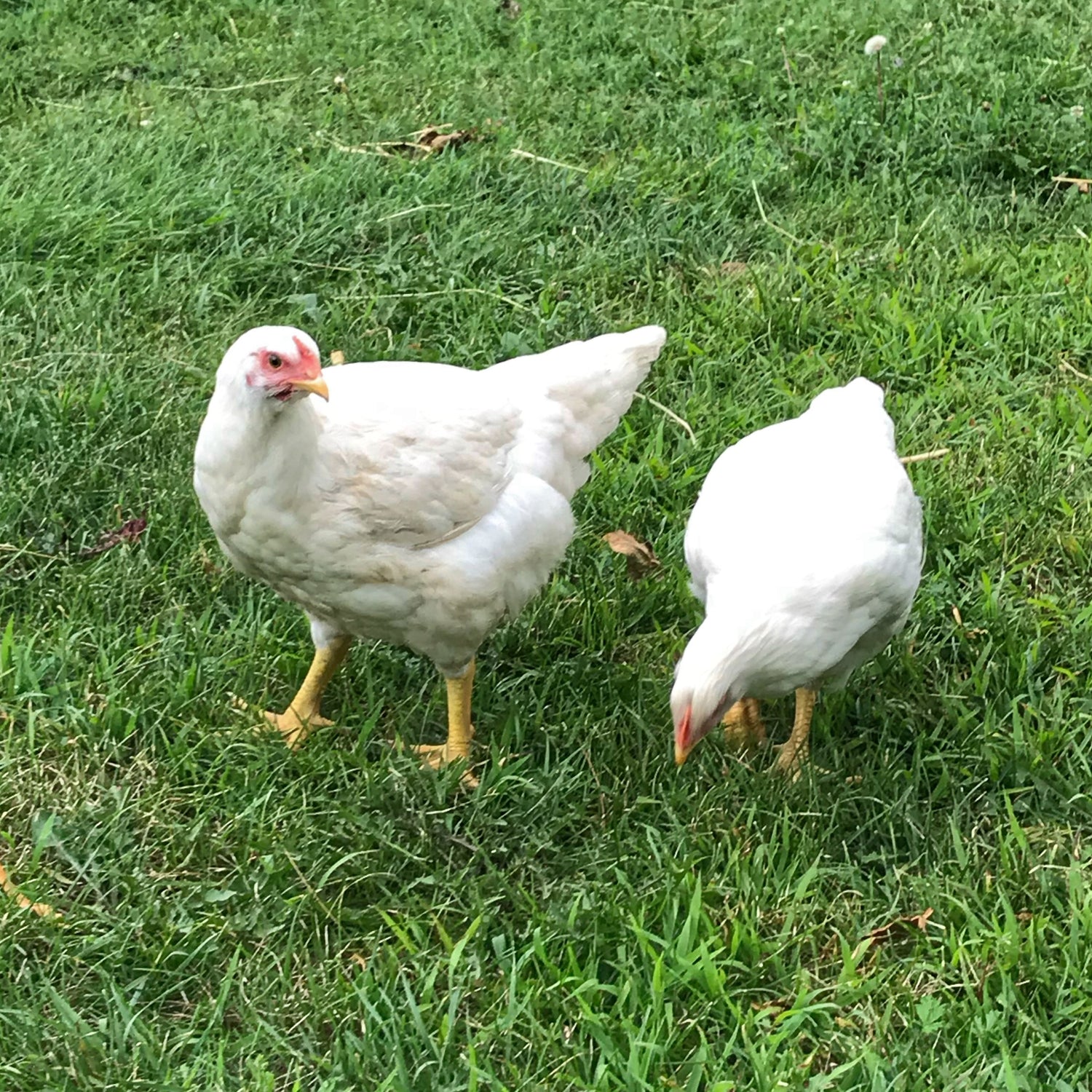 PASTURED CHICKEN
After years of raising pastured chicken for ourselves and a handful of customers, we are FINALLY bringing it to you! Our chickens are raised on pasture (and in our yard) with movable chicken tractors (coops) and fencing. This allows the chickens the safety of a coop plus the benefits of free ranging. Each coop is moved twice a day, to ensure the chickens always have fresh ground, with automatic feeders and waterers so they always have what they need. We have 3 different processing dates- end of June, August & October.
Purchase Now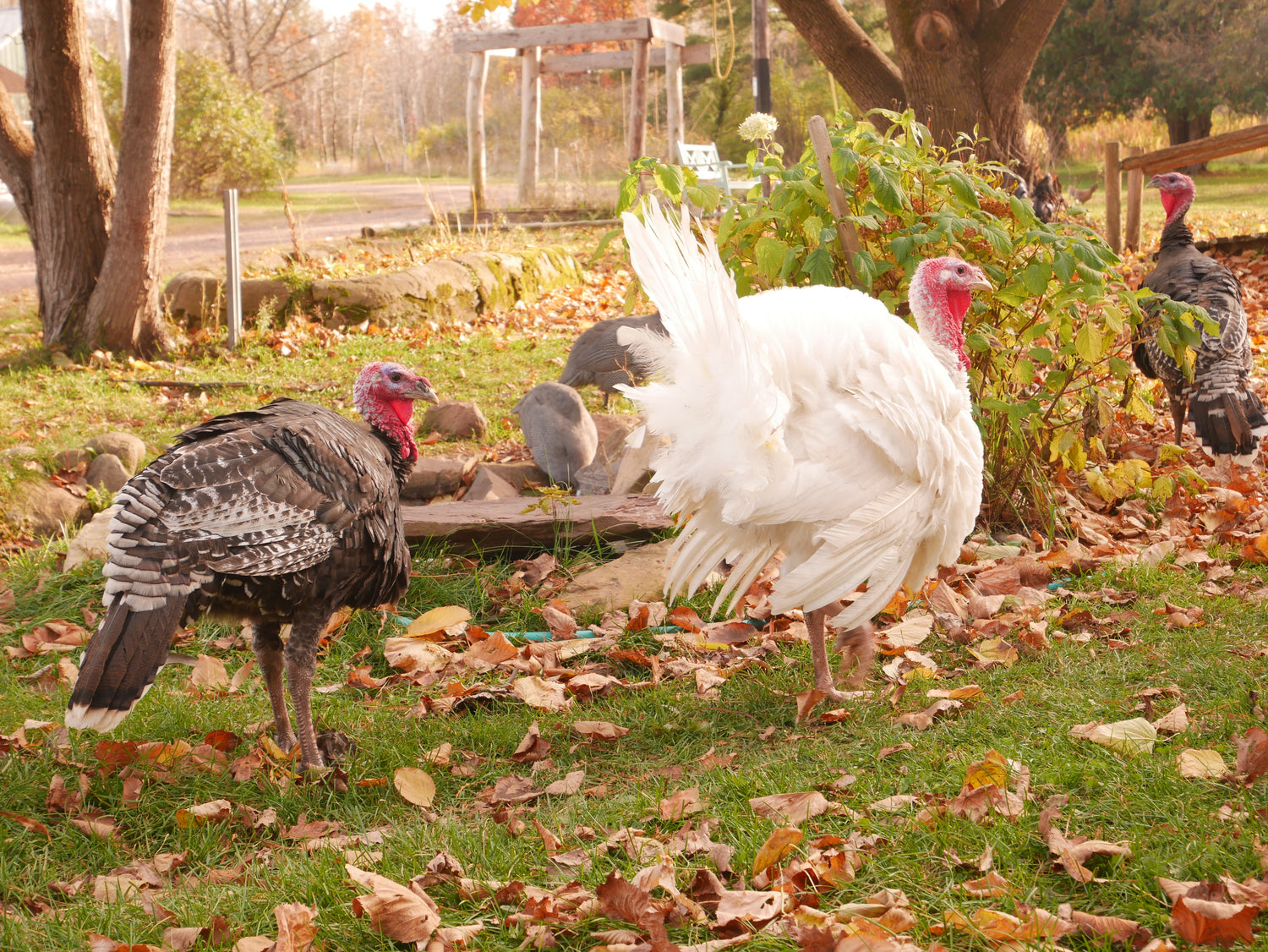 PASTURED TURKEY
Turkeys are back for 2022! Like our pastured chickens, our turkeys are raised in a moveable coop, but once they get large enough, we let them free range on our property during the day and get locked up at night to keep them safe from predators. Our turkeys will be processed in October, allowing enough time to have them to you in time for Thanksgiving.
COMING SOON!
FREE-RANGE EGGS
Freshly laid and gathered eggs from our happy heritage breeds of chickens. Like our meat birds, our egg layers are free range and are fed locally grown feed. All eggs are gathered, washed and refrigerated within hours of being laid. Each carton holds a beautiful assortment of egg colors: Browns, Blues & Greens

We are registered with WI DTCAP as a Nest-Run Egg Producer & Seller, which means all of our eggs are required to be washed & refrigerated at/below 41ºf after collecting.

We will not have white eggs until spring/summer of 2023.
Purchase Now